Vokiečių Street.


With our project we propose to reconstruct the spatial complexities of lost urban fabric by using hard and soft landscape elements.



Our vision for Vokiečių street to create an urban park bisected by a formal promenade that surrounds the line of stalinist buildings in the middle. In this way we enable the hidden layers of town's past to re-emerge and become a lively space for new stories to unfold. The new spatial complexity would not only enrich the wider urban area with high quality and unique public space, but would also provide an immense benefit for biodiversity. It would celebrate the values of the good quality urban life that prioritises pedestrian movement and live social interaction.



Location: Vilnius, Lithuania

Year: 2020/02

Project type: Contest

Area: 1.6 ha

Colaboration: Studio Space Time, Sigita Simona Paplauskaitė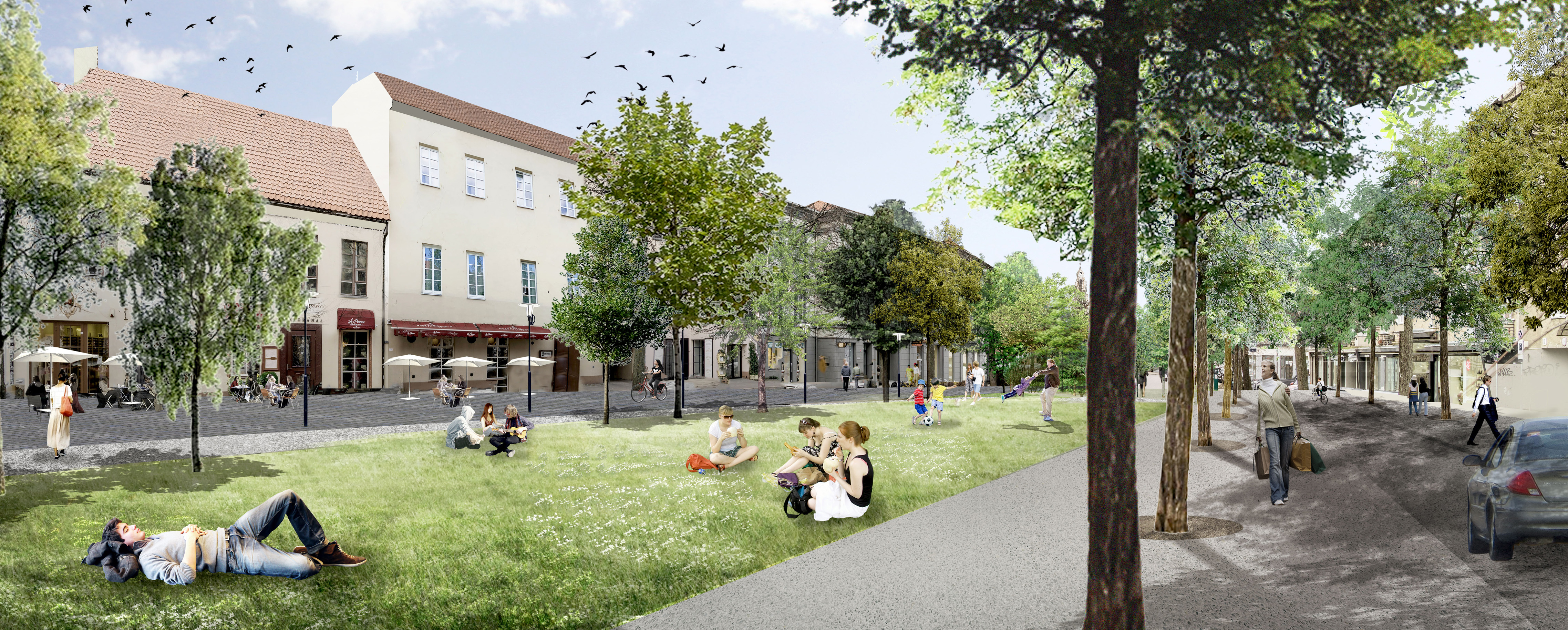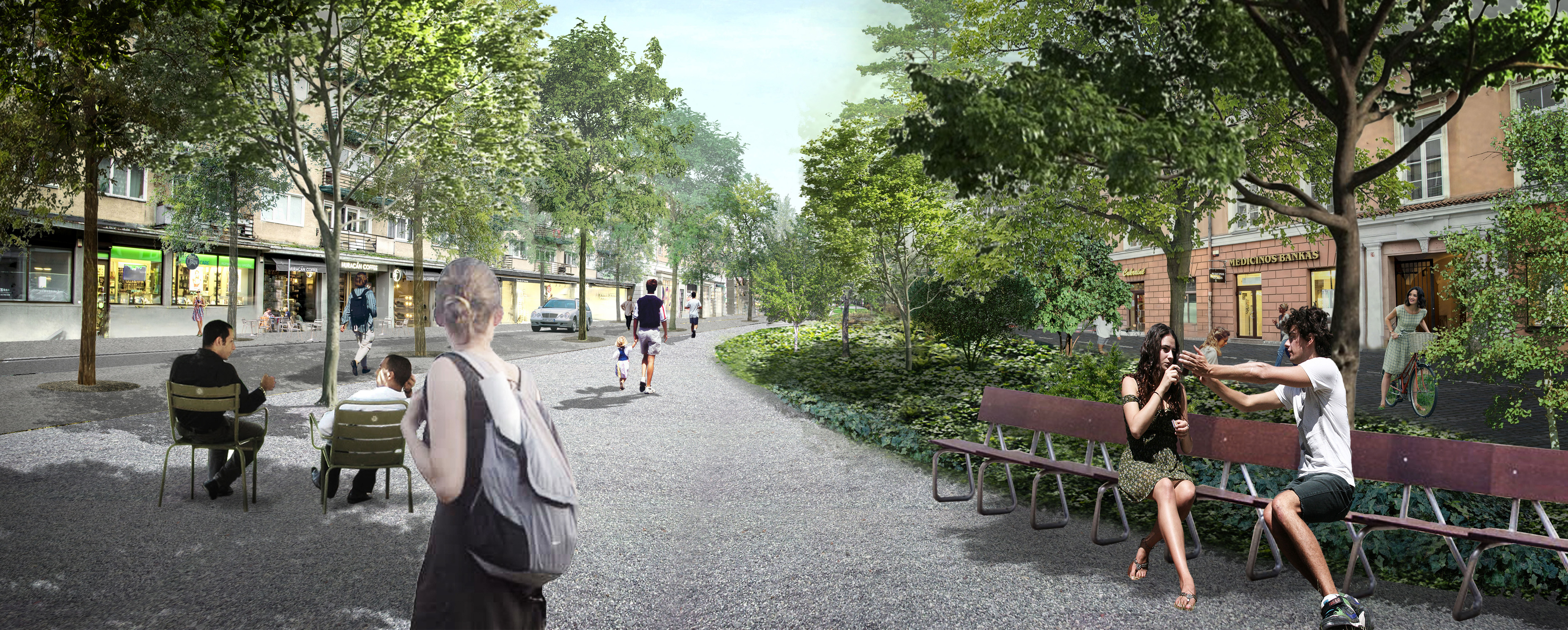 Green Spaces Character

With our proposal we seek to differentiate current state of existing green elements and create luch environments with different character. This varies from open and airy spaces for social interaction, to more enclosed silent spaces for private moments. Conceptually, green elements across the site play one of th key roles in helping to recreate spatial feel of the lost character of this troubled part of Vilnius old town.