Trakai city garden

Trakai city garden vision is to preserve, restore and display historically formed natural qualities of the area. The territory in XVIth ct. was still part of a lake, which later became a swamp and now is ready to transform into an inclusive public space with gardens, sports area, recreational paths interactive zones for the community, children and elderly.


The concept consists of a layer of natural environment characterized by its biodiversity, it intertwines with spaces of social engagement combined with its recreational function. During the process of the design we organised workshops and a presentation for local communities where they could be involved in the decision-making about activities in the park. Thus park area is divided into three functional zones according to their nature: active leisure zone, calm recreational zone and community zone.


Location: area between Birutės, Maironio, Vytauto ir Mindaugo streets, Trakai, Lithuania

Year: 2022/07 - ongoing

Project type: Public space design

Collaboration: Rimantė Vaitekonytė-Mačiulienė

Client: Trakai district municipal administration
1 Stadium 2 Sports area 3 Podium for local events 4 Mobile cafe 5 Groups pf trees along Birutė st. 6 Ponds 7 Bike parking 8 Panoramic view 9 Bus and car parking 10 Dog park 11 Natural playground 12 Swing 13 Skateboarding 14 Sledge and skis track 15 Kneipp path A Stadium buildin B Community pavilion C Community shelter
Design area was part of Lukos lake back in the XVI century and it divided peninsula of Trakai in 2 parts. Design proposal respects the history of area's development and exposes its landscape qualities. Within this framework, we organise entrances to the City Garden and its connections to existing networks, we plan main functional zones, mobility vista and organise activities by their nature.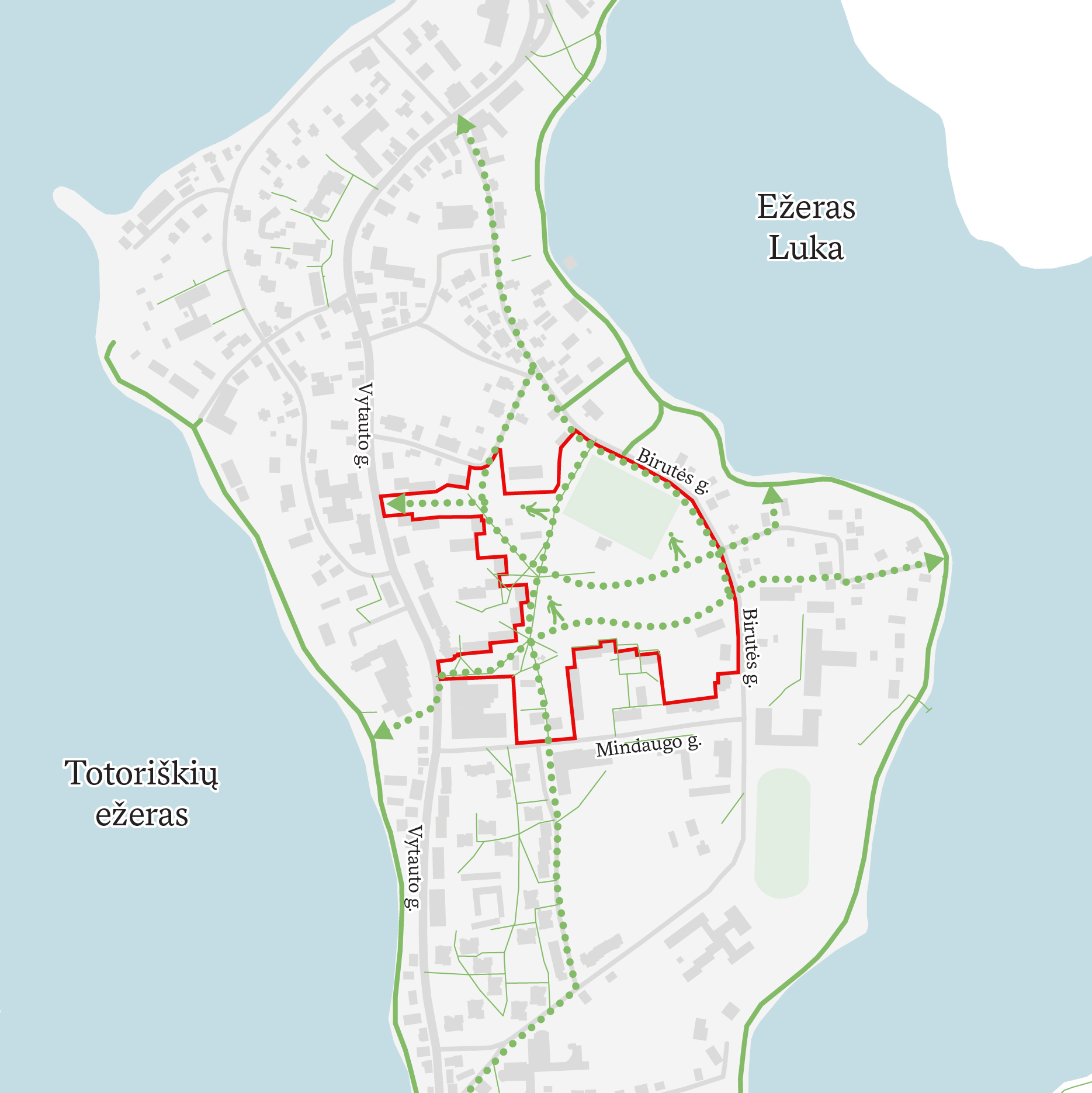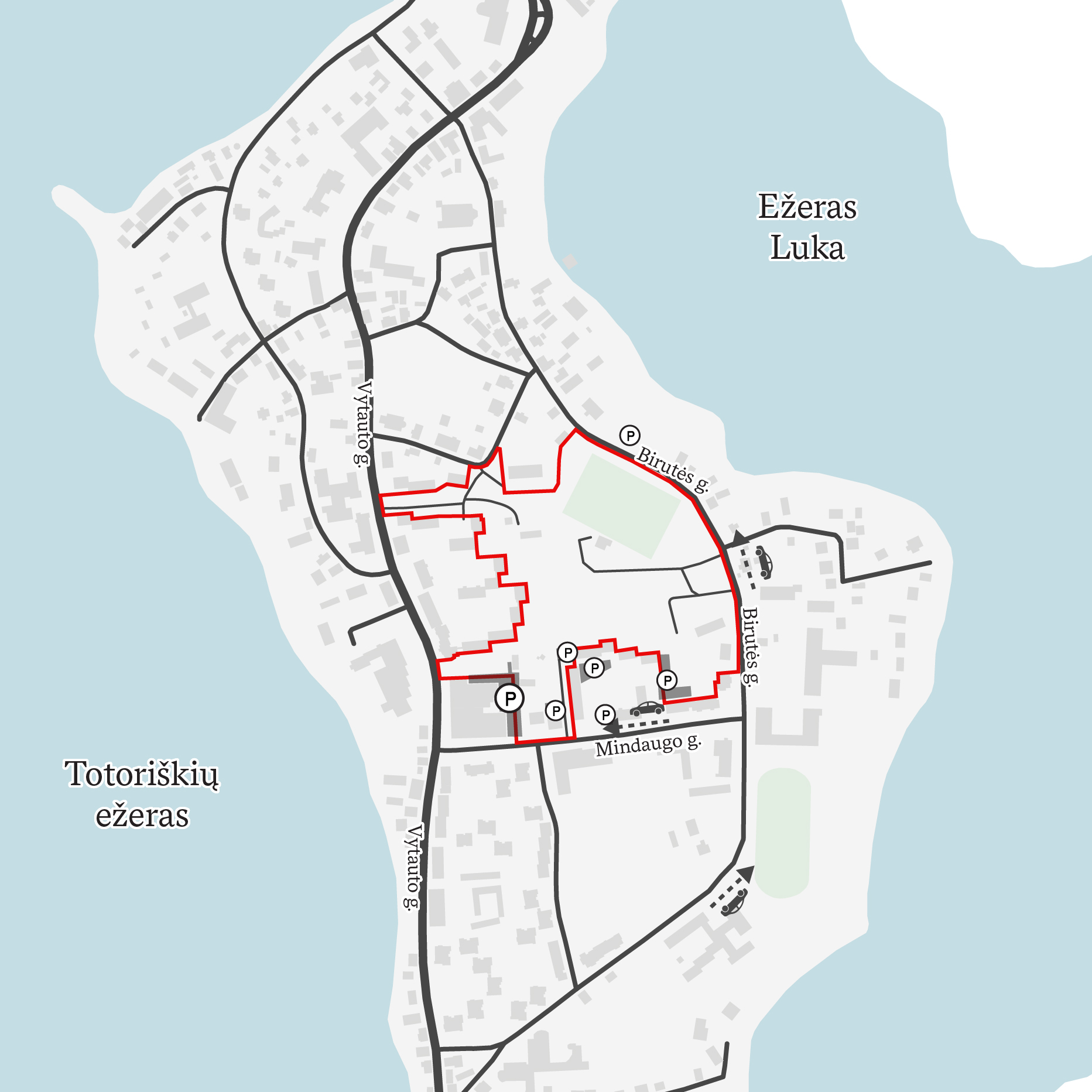 Main connections for bike traffic
Pedestrian connections
Motor traffic
Natural environment
Park landscape design is supplemented by architectural objects
designed specifically for local needs : building for sports facilities,
community pavilion for events and gatherings, 2 community
shelters surrounded by natural greenery and ponds.