Forest Park in Smiltynė
The goal of this project was to create a vision for the Forest Park of Smiltynė in Klaipėda. Alongside vision, organized educational routes were proposed.
It would be a great asset in developing a modern and attractive city to live in by simply using its existing potential. The concept is meant to form this park as a recreational attraction point for tourists as well as contribute to people's well-being and increased satisfaction of living in the city.
You can find the detailed project proposal
here
.
Location: Klaipėda, Lithuania
Year: 2020
Client: Klaipėda city Municipality
Project type: Landscape architecture
Collaboration:
Matas Olendra, Gabija Strockytė
The balance of nature
and urban life

Ecological compensation mechanism
for external deep-water port development
Forest park infrastructure for the residents of Klaipėda


Five new trails are designed to expose the beauty of varying nature of Smiltynė by putting the existing infrastructure in use. The intention is to benefit from strategic positioning and minimal intervention to primarily create an environment for physical, spiritual and psychological development.

Each trail has several target points that invite visitors to walk the trail and reach them to discover different site specific atribute each time: multifaceted forest, beach, ship's cemetry, pier and other.

In addition, it was suggested to redesign Smiltynė street and the old Smiltynė ferry area. The idea is to create human friendly design and prioritize pedestrians by limiting traffic, widening sidewalks and greening the space.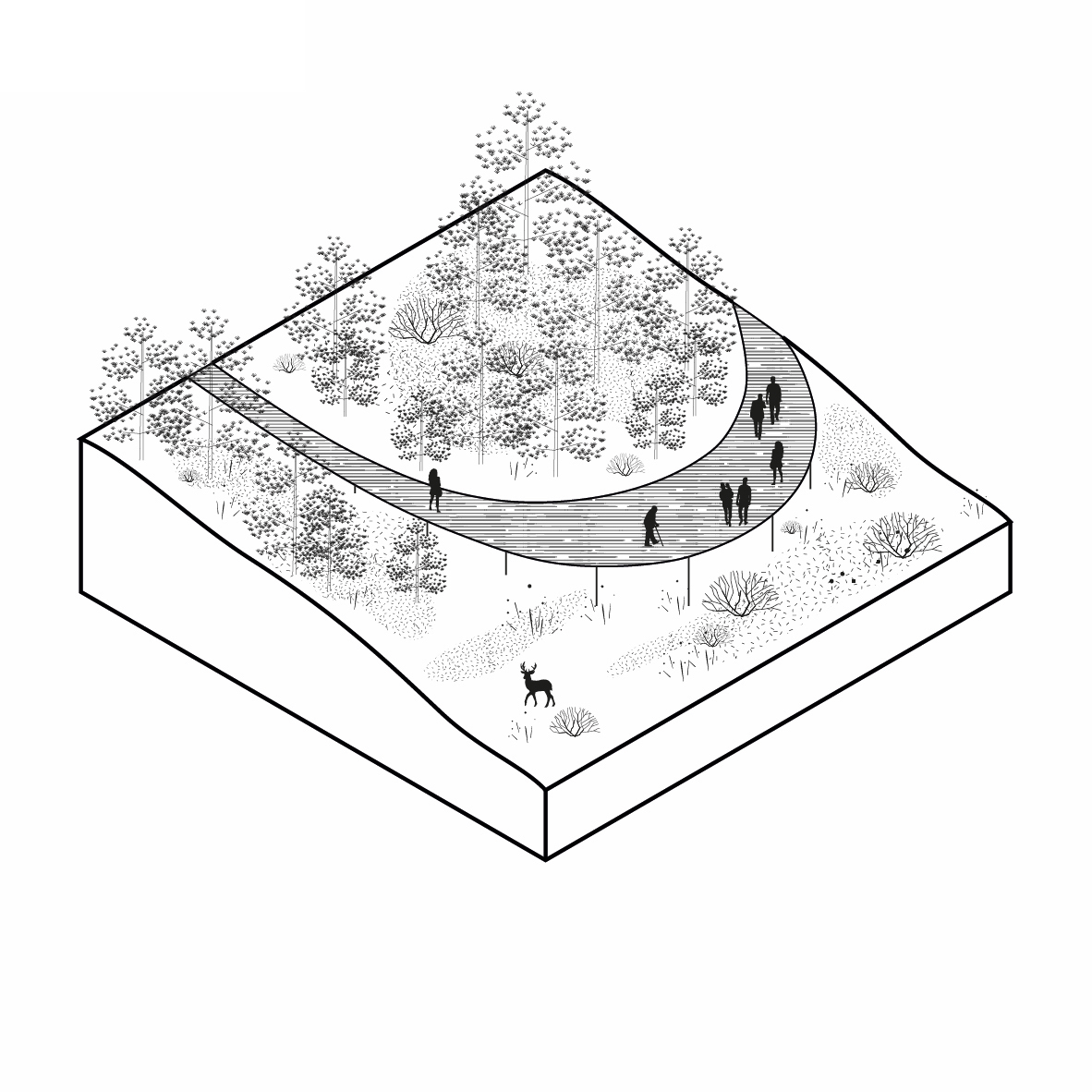 It was suggested to transforme the Old Smiltynė Ferry area into a vibrant public space with the stairs bring people closer to water, bridge for bicycles and pedestrians as well as multifunctional building with information center and cafe.