Šiaurės Ragas square in Klaipėda
Feasibility study to form the principles and guidelines of the public space formation and functional program of the section of Danė river embankment (Šiaurės Rago skveras). Guidelines and recommendations will become the basis for the formation of the technical task of the architectural competition.
The process of preparing the feasibility study is based on the ideology of sustainable development and the methodology of design thinking, actively involving external experts, interested institutions and various groups in society in the creative discussions. The aim was to comprehensively understand the issues of the arrangement of the Danė river embankment section, the expectations and needs of the project's strategic partners and stakeholders. The principles and guidelines for the formation of the functional program and public space were proposed.
You can check the feasibility study
HERE.
Location: Klaipėda, Lithuania
Year: 2022
Client: Stemma Group, VŠĮ Idėjos miestui
Project type: Feasibility study
Collaboration: VŠĮ Idėjos miestui, dr. Liutauras Kraniauskas
Strategic sections - functional zoning proposal and recommendations

The embankment area must respond to the future of it's users and provide not only transit, but also balanced recreational, commercial, etc. functions.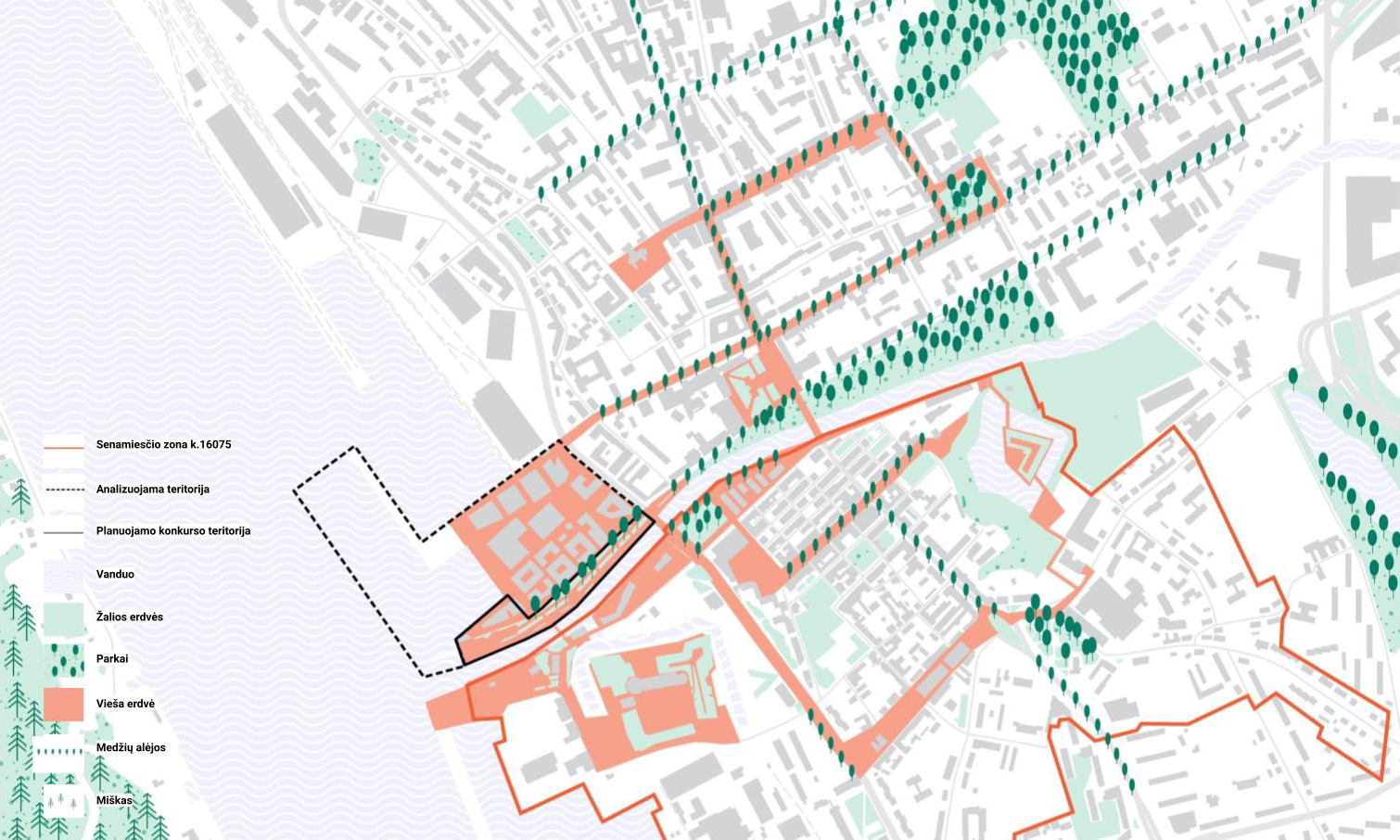 Analyzed embankement is in the strategic location of existing public space system and close to the old ferry terminal