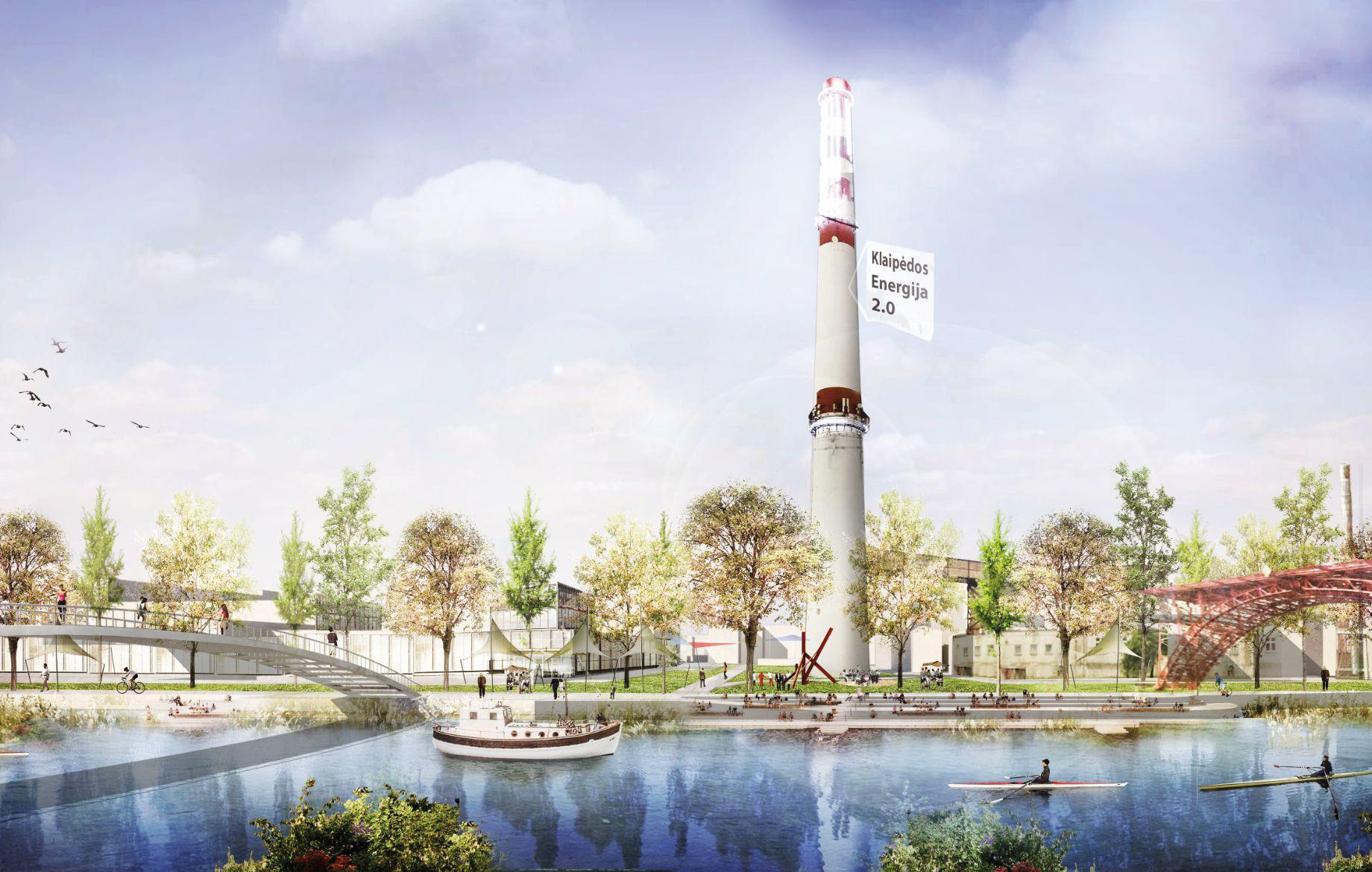 Klaipėda energy revival strategy
The aim of the project is to revive a historic territory of a coal-fired power plant built on the banks of Dane river in Klaipėda to it's citizens and to create a network of public spaces strenghtening the river embankment, promoting recreational use of water while creating a multi-purpose center instead of an energy plant.


The development of cultural heritage sites, the development of commercial facilities, the relocation of production and other issues related to the development of the territory are complex, provoking a lot of debate and polarizing society and politicians. Therefore, a decision was made to perform a multi-layered analysis of the complex and a feasibility study of the conversion, the aim of which is to provide three possible scenarios for the redevelopment of the territory and to suggest the best scenario of revival for Klaipeda city.
You can check the finished rapport
HERE
.
Location: Vilnius, Lithuania
Year: 2020/10 - 2021/10

Client: Klaipeda city municipality administration
Project type: architectural-urban feasibility study, development strategy, action plan guidelines, financial cost analysis

Collaboration: Inga Urbonaitė, Mindaugas Kulbokas (NEWSEC), Mantas Rimkus (Taktika studio)
Klaipeda energy territory - existing situation
Different scenarios for the development of the territory are based on the economic and demographic viability of Klaipeda city


Proposed polyfunctional programme
The detailed scenario proposes to develop the area as a multifunctional compact urban tissue with cultural heritage complex in the center being the attraction point. The aim is to ensure a comprehensive development of the territory incorporating sustainable mobility, new green connections, new pedestrian-cycling bridge and a recreational water pier.





Urban analysis of the bigger context: Urban structure, lack of functional amenities, public and green space network, mobility infrastructure