Transformation of Oxford Circus into pedestrianised piazzas
Transformation of London shopping district aims to address air quality, pedestrian congestion and traffic.


Bauland was invited by City of Westminster and Publica design office for design consultations and visual communication to transform Oxford street into a pedestrianized area. Huge p
lans are set to transform the Oxford Circus road junction in London into two car-free piazzas with trees and seating.

The transformation of the area will be delivered through a phased approach, beginning with the introduction of two pedestrian-friendly piazzas with planting and seating at the Oxford Circus by the end of 2021.

The vision for the future of the Oxford Street District will enhance the area in its entirety while responding to long-standing opportunities and challenges as well as the significant new ones presented by the pandemic. The aim is for it to serve as the blueprint to reinvent the high street for a post pandemic recovery and, crucially, for the longer term.


Dezeen about the Oxford street project

Guardian about Oxford street project

Telegraph about Oxford street project

Official project website

Location: London, United Kingdom
Year: 2021
Client: City of Westminster, London
Project type: Design consultation, visual communication services
Collaboration: Publica design office
Holistic approach to transform the entire Oxford stret while enhancing strategic piazzas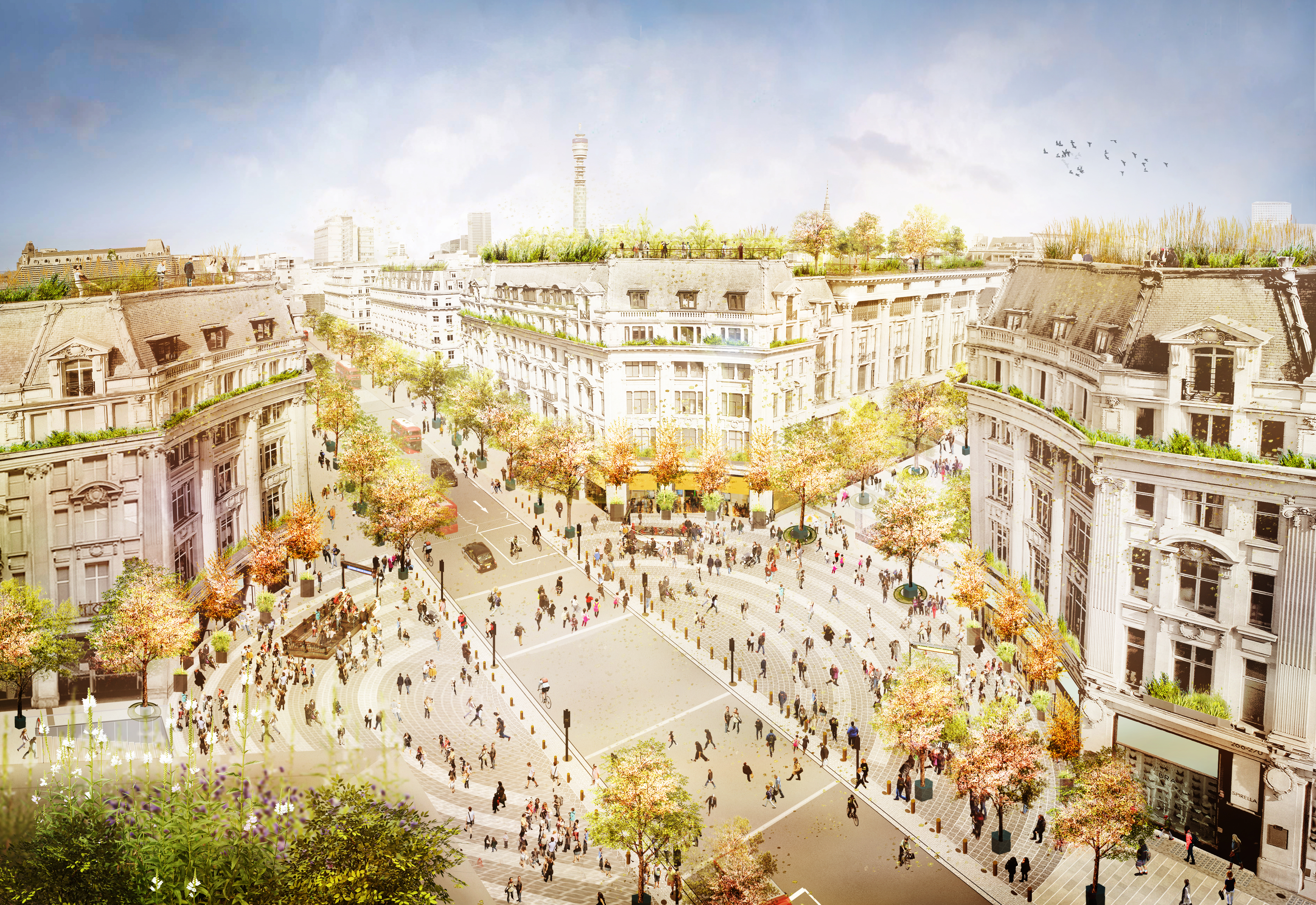 The vision for Oxford Circus
Transformation of London underground is part of the project
From tactical urbanism and greening of street profile to long-term shared streetscape concept